Great News,
We just succeeded in testing our pipe markers against an extended temperature range of up to 130°C !
Here is the beginning:
Mid test view: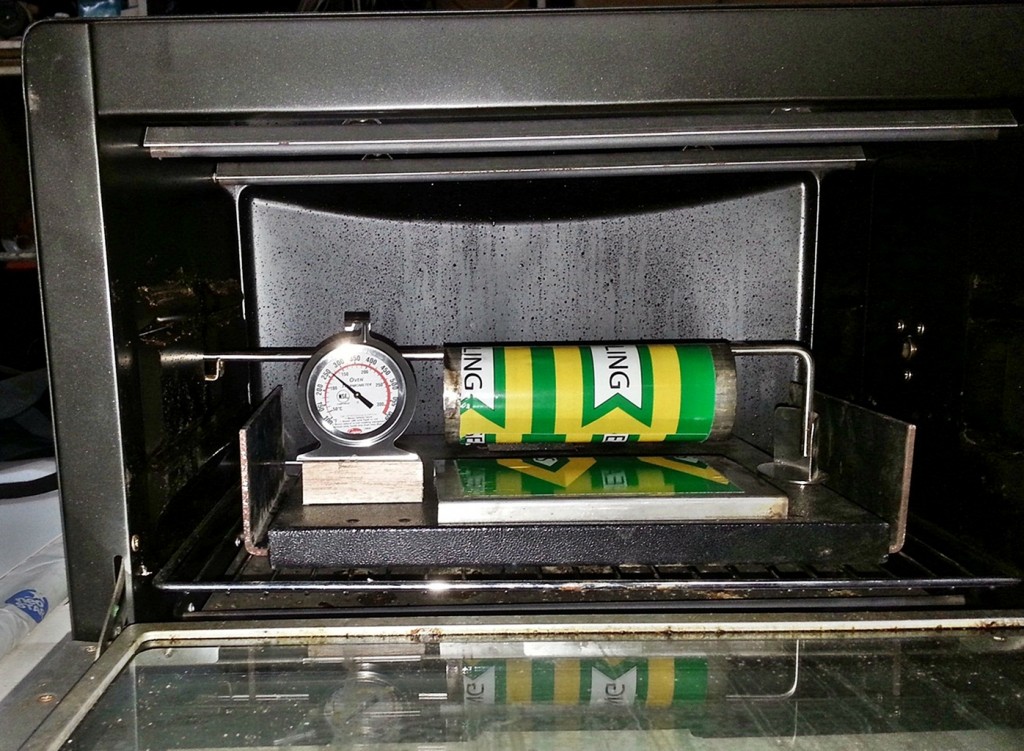 And some views of the final results:
For the sake of safety, we will take 125°C for our datasheet

This is one extra test passed successfully after our first rough chemical resistance and flame behaviour test which can be seen here Fire Behaviour + Chemical Resistance Test on our pipe markers and competitors.
More coming:
Accelerated aging, either Xenon or UV not decided yet
Sea water spray test
etc..
Let's see if our competitors are up to the task, a real test better than just comparing datasheet, as demonstrated already in our video…