We just got granted our patent for an innovative product and related processes for self-securing pipe markers for offshore and industrial applications that facilitate installation and reduce waste and storage.
See below certificate for patent granted in Singapore.
Working to extend it to US.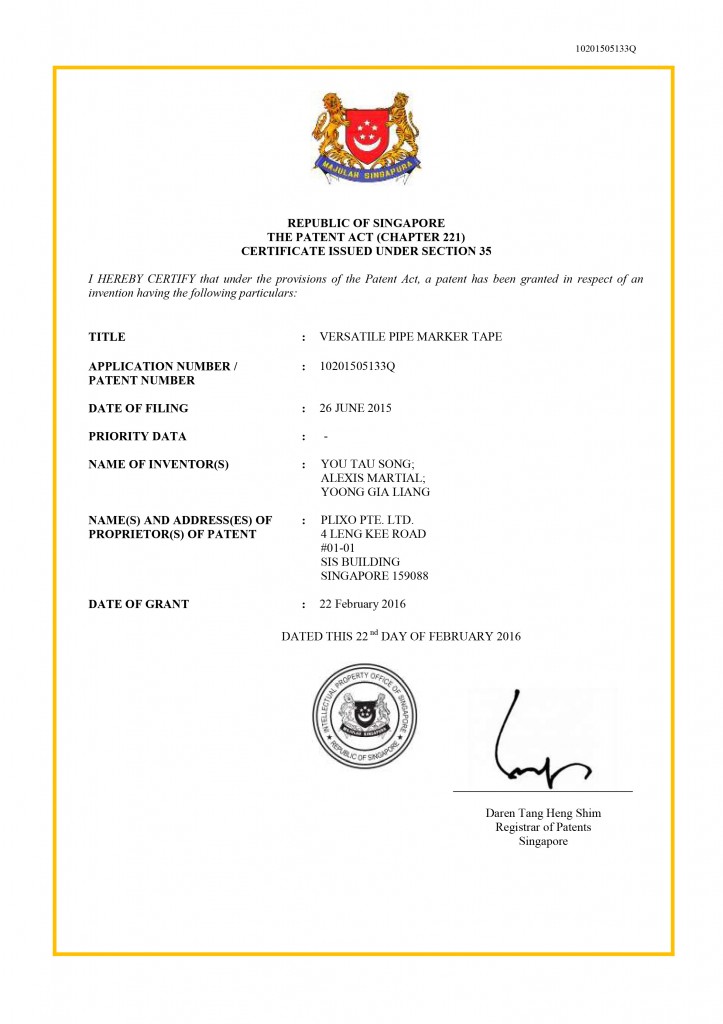 Details and Specs of our related Pipe marker product line, sold in most of Asia Pacific under BenMark® brand, not updated yet, will keep all posted !