Had fun with Ratih last month when, on her initiative, we embarked in designing recto-verso coaster to send to our family and friends as a New Year gifts.
After crazy brainstorm [and hard work tracing, modifying the vectors, scanning our signatures etc]we ended up with the following: vodka, caviar, Napoleon, Brigitte Bardot and Totoro

and our signatures on the back side.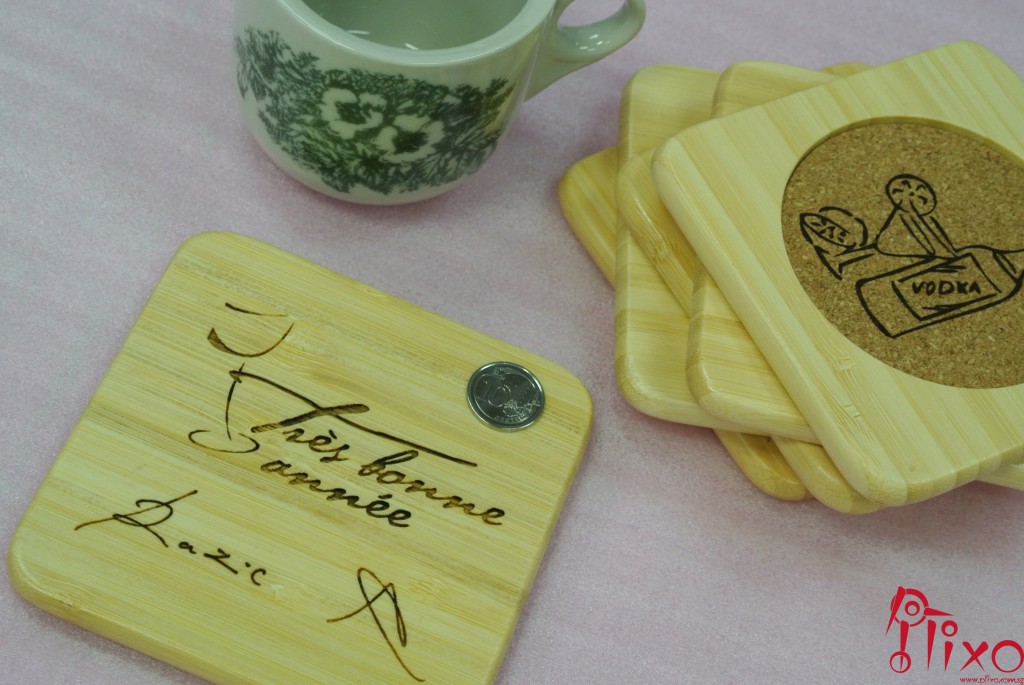 Now your turn to come with Creative Ideas and we will make it happen for you.
Full details at our Laser Engraving Services Page.